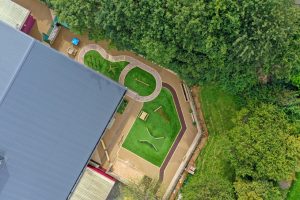 New Early Years' Playground
School days are now a lot more exciting for the early years' pupils at Westbourne Primary, thanks to the new playground installed by ESP Play.
An immediate priority
When Mr Atkinson first arrived as headteacher, he saw straight away that the existing EYFS playground needed urgent attention. Tired, outdated and uninviting, it prevented the school giving our wonderful younger pupils the high-quality provision they deserved and were entitled to. The existing playground failed to offer suitable progression between internal and external provision and most outdoor activities had to be teacher-led, with little opportunity for the children to take part in valuable free play or flow freely around the space to discover new experiences.
As a priority, the school set about looking for the right company to supply and install a playground that would be ideal for our EYFS pupils. With this in mind, Mr Atkinson carried out detailed research into eight different playground development companies before finally choosing Burnley-based ESP Play.
A major project
ESP Play was tasked with the challenge of designing and installing a new playground area that would be inviting, stimulating and engaging for Westbourne's youngest pupils. We wanted the development to provide a wealth of enjoyable play experiences, with lots of opportunities for children to initiate and take part in free play. At the same time, the project needed to increase learning opportunities, with Mr Atkinson keen that both outdoor play and lessons would help pupils to develop their communication, language and problem-solving skills.
To get the ball rolling, ESP Play undertook a comprehensive site survey, before collaborating with Westbourne staff to design a playground which satisfied the needs of our pupils and met our school improvement objectives.
The new playground was a major building project that required quite a bit of re-landscaping. Once this was done, new playground surfaces were installed to improve safety, usability and access and to define the different play zones included in the design. These included block paving, resin bound gravel and artificial grass, some of which included playground markings, such as the now very popular Roadway.
ESP then built our new water-play feature and the raised 'messy play' area before commencing with the installation of our fabulous new play equipment. This provides Westbourne pupils with all manner of exciting opportunities, including a grassy mound through which there is an underground tunnel to clamber through, log stairs to climb, twisty challenges to negotiate and, as a centrepiece, a large climbing frame from ESP's Tangled collection. There's also a wooden play hut, tepee posts, a triangular stage for budding performers, benches, a picnic table and various other pieces. ESP also helped us to make the most of the plentiful wall space in the EYFS area. We have taken advantage of this by installing a magnetic water wall, body warping mirrors, whiteboards and chalkboards.
Amazing results
The outdoor space that greets our early years' pupils today is unrecognisable from the one it replaces. The new design is a complete transformation, providing a play area that is more open, inclusive and inviting. ESP's clever use of purpose-created zones means the space can be used more effectively and safely while offering our young learners a much wider choice of age-appropriate activities to take part in.
The outcome for Westbourne Primary is that our outdoor EYFS provision is now much improved. There are more independent free play and learning activities for pupils to engage in and far more opportunities to develop important skills in communication, language and problem-solving. Most importantly, however, the playground gets a big thumbs up from the pupils who love spending lots of time there.
To finish, we'd like to give a special thank you to ESP Play. Their obvious experience in working with lots of schools was evident in the design of the playground and pupils, parents, staff and governors are all thrilled with the quality of the products, installation and the finished play area.
Before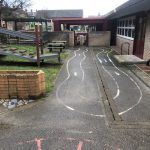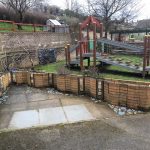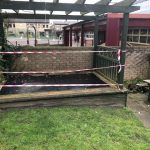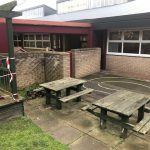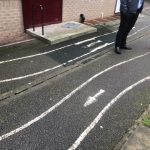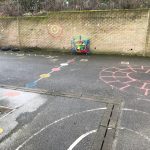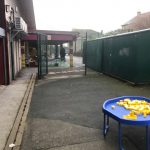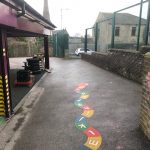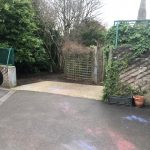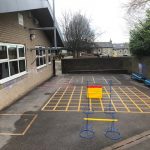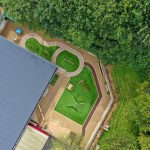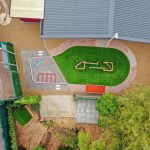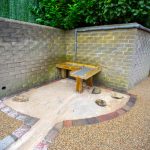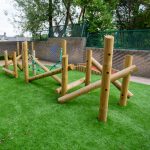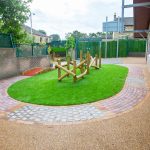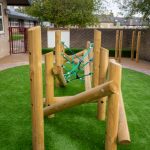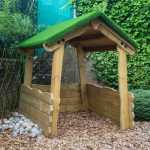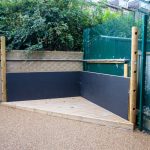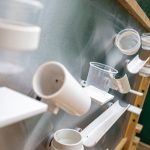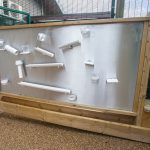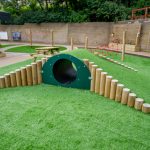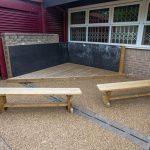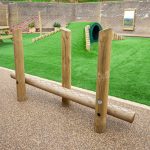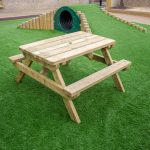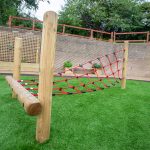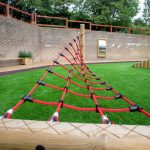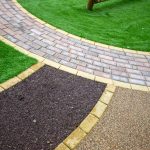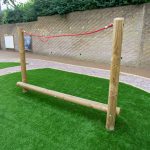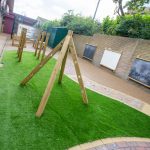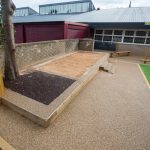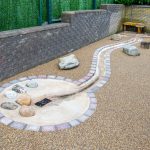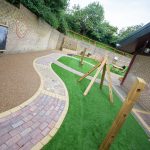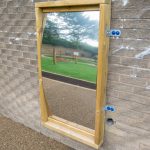 "You're doing a really good thing here at this school."
– Parent of Reception and Year 4 Children