At Westbourne, we firmly believe that mathematics teaches children how to make sense of the world around them, through developing their ability to calculate, reason and solve problems.  It enables children to understand relationships and patterns in both number and space in their everyday lives.  Through their growing knowledge and understanding, children learn to appreciate the contribution made by many cultures to the development and application of mathematics.
The key aims of teaching mathematics at Westbourne are:
To promote enjoyment of learning through the use of concrete, pictorial and abstract methods
To develop mathematical knowledge, oral, written and practical skills, gaining confidence in a challenging environment
To develop a resilience and accept that mistakes are part of a learning journey
To understand the importance of mathematics in everyday life
Inclusion:
At Westbourne, we will ensure that all children receive quality mathematics teaching on a daily basis, using quality resources, such as Power Maths, the White Rose Maths schemes of learning and the NCETM guidance
All children are given equal access to the mathematics curriculum
We will strive to provide a range of strategies and activities which reflect the diversity of our society
All activities will take account of individual abilities and learning styles
Expectations:
By the end of the Foundation Stage, the majority of children will be attaining a Good Level of Development
By the end of each year, the majority of children will be working at age related expectations (ARE) with many children working beyond these at Mastery
Times Tables:
By Year 2, children will recall multiplication and division facts for the 2, 5 and 10 times tables
By Year 3, children will recall multiplication and division facts for the 3, 4 and 8 times tables
By Year 4, children will recall multiplication and division facts for all times tables up to the 12 times table
Children will also be expected to practice quick recall of the relevant times tables, in school and at home, on Times Table Rock Stars.  This will free up the working memory, allowing children to focus on reasoning and problem solving, instead of working out calculations.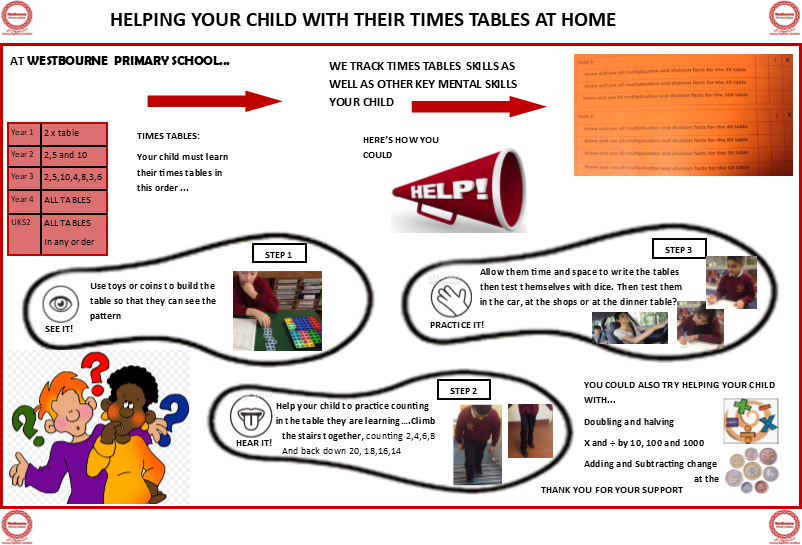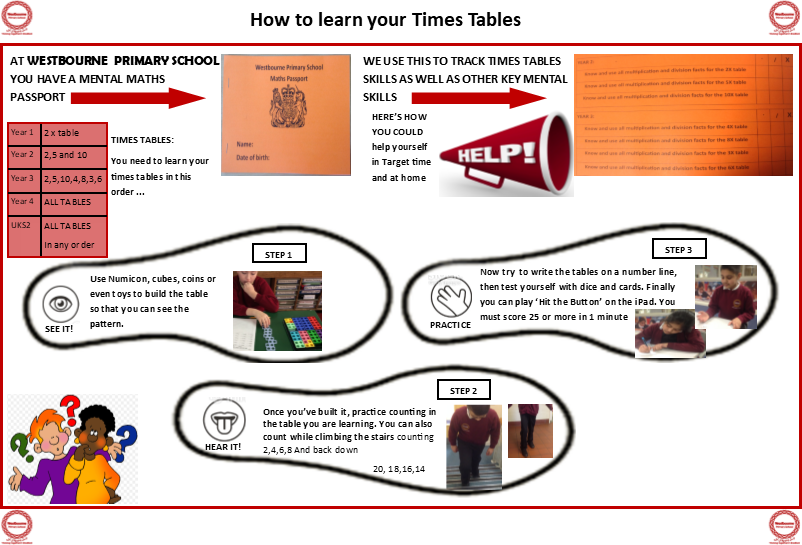 "You're doing a really good thing here at this school."
– Parent of Reception and Year 4 Children